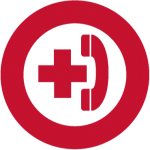 Safe Community Performance Metrics
Average Response Time to Police Priority 1 Calls
This measure represents the average response time to Police Priority 1 calls. Priority 1 calls make up less than 1% of the overall calls for service, however, these are the highest priority of call, one that is an immediate threat to life, a felony-in-progress call, or a call where a weapon is being used. This time is measured from the time the call is received to the time the officer arrives at the scene.
Drinking Water Compliance Rate (% Days)
Fort Collins Utilities compliance with the drinking water quality standards in effect for the Water Treatment Facility. The indicator is expressed as the percent of time each year that an individual water treatment facility is in full compliance with applicable drinking water quality requirements.
Number of Injury/Fatal Crashes
Injury/Fatal crashes is the number of reported public street crashes involving motor vehicles, bicyclists or pedestrians where someone was injured or killed. 
Part 1 Crimes in Fort Collins (per 1,000 population)
Part 1 crimes are defined by the FBI as: Aggravated Assault, Arson, Auto Theft, Burglary, Homicide, Rape, Robbery, and Theft. Part 1 crimes are the common set of criminal offenses that law enforcement agencies across the county collect data and report statistics for on an annual basis.
Percent of Time Fire PFA Intercedes before Flashover (contained to room of origin)
This measure relates to the ability of on-scene firefighters and building sprinklers to prevent fire flashover and the spread of a structure fire.
Percent of Time PFA Fire Personnel are on Scene Within 6 Minutes 20 Seconds in the Urban Area
Fire response time measures the time elapsed from when the citizen/customer dials 911to when the first PFA personnel arrives on-scene. This data includes calls for emergencies in the urban response area of PFA. PFA's target is to respond within 6 minutes, 20 seconds at least 90% of the time. This is aligned with PFA's baseline performance goals under fire service accreditation.