TRAN T&M 6.5 - Maintain existing and aging transportation infrastructure and address missing facilities to meet community needs and expectations.
Cumulative Lane Miles of Roadway Pavement Improved
The purpose of this metric is to track the amount of pavement, in lane miles, resurfaced each quarter toward a yearly goal. The number of lane miles improved displays the City's commitment to providing safe, well-maintained streets. Proper maintenance reduces future maintenance costs by extending the life of the existing pavements and maximizing past tax dollar investments. Quarterly targets are set to provide information on our progress towards meeting our yearly resurfacing goals. These targets vary from quarter to quarter due to weather limitations of construction and programming needs. Achieving our yearly goals allows us to meet our overall street pavement condition Level of Service (LOS) 'B' (Good).
The Street Maintenance Program has set a performance goal of 110 total lane miles of road to resurface by the end of 2021. We exceeded our third quarter paving goal of 80 lane miles with 96 lane miles resurfaced. The heart of our paving season is the third quarter with ideal paving temperatures and lower traffic impacts with school in recess.
City-wide sidewalk network (square feet)
This is the quarterly metric for sidewalk square feet that are installed, repaired/replaced, or brought into ADA compliance. The third quarter is usually a very construction heavy quarter for meeting the metric goals. Following are some photos related to the work that was accomplished this quarter.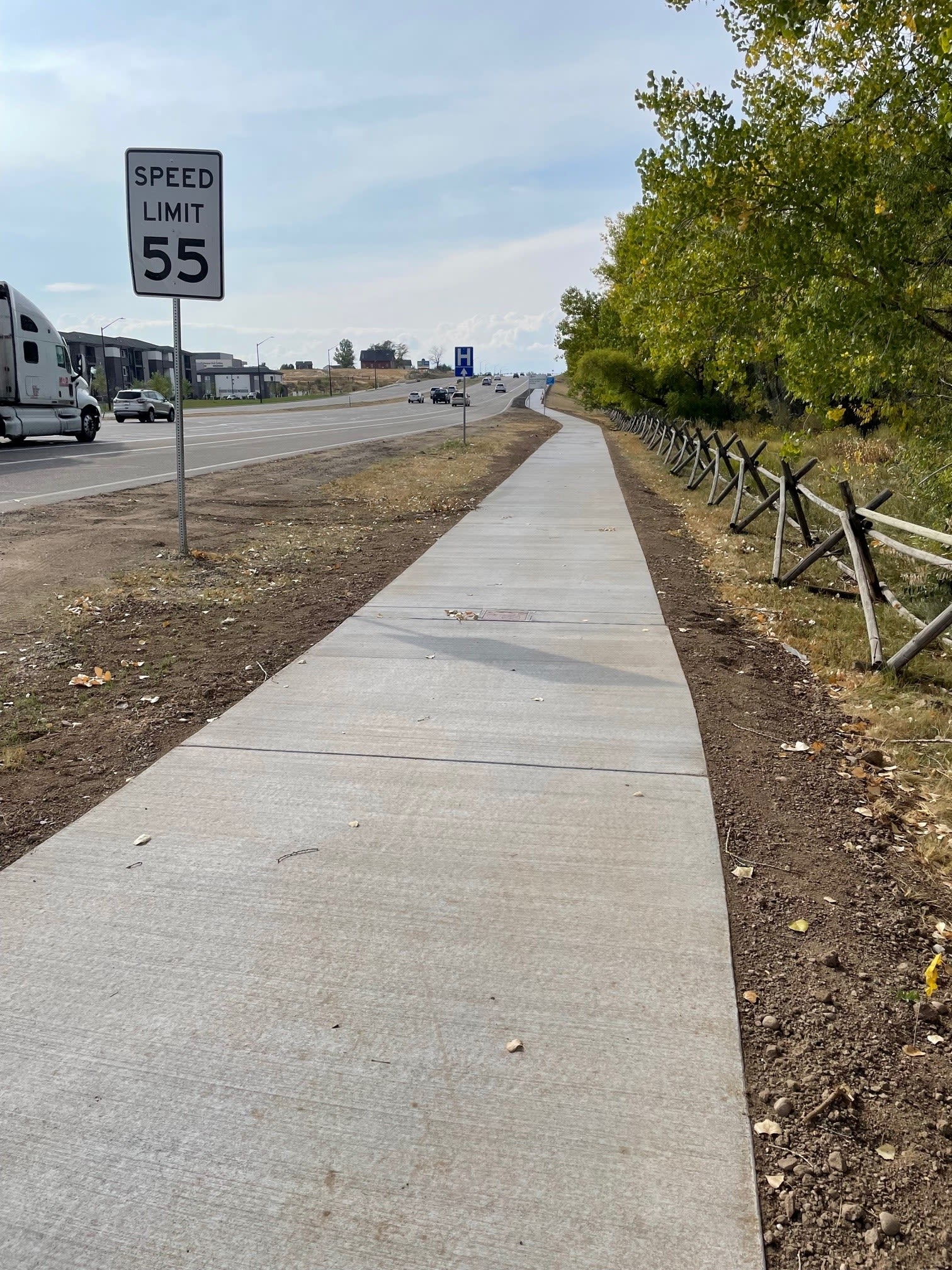 Percent Arterial Bike Network Crossings Completed
Two bike crossings were completed in Q3, one at Shields and Magnolia and the other at Lemay and Columbia.