Long-Term Homeless Exits and Entries
Desired Result:

Above Target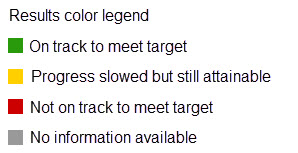 Analysis of Performance
Note: This metric is reported one quarter in arrears since the data takes 8 weeks to be reported by a third party agency; current performance is based on the prior quarter's results. The structure of this metric does not lend itself to display a target line. The target for any quarter is that the # of Exits is greater than the # of Entries, which is visible on the chart.
This is a quarterly metric.
The HFI pilot ended in 2019 and the data dashboard is currently in transition.
Updated data will be available after Q1 2020.
Metric Definition
In partnership with Homeward 2020 and their data dashboard, this metric allows us to compare the number of people entering homelessness (actual result) versus the number of people exiting homelessness (target result) each quarter. Our goal is to make homelessness rare, short-lived and non-recurring. Homeward2020 Housing First Initiative Dashboard: http://www.homeward2020.org/data-dashboard/
Why Is This Important?
This is important because the data helps us understand who is experiencing homelessness and to deliver efficient services from our response system. It helps us understand unique categories of people in the system, know who is eligible for existing resources, and find opportunities for targeted services to fill gaps.
City Organization Impact on Performance
Medium – The City Organization has a medium impact on the performance of this metric due to the amount of resources committed to homelessness initiatives in general, and the Housing First Initiative specifically.
Benchmark Information
No applicable benchmarks—data and dashboard specific to Fort Collins, although we may set our own benchmarks in the future.