Transfort Ridership (in thousands) and Passengers per Service Hour
Desired Result:

Above Target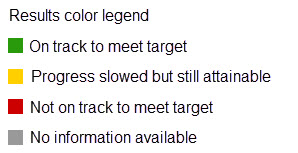 Analysis of Performance
TRAN 2 was updated in 6/2020 for use as a recovery metric in tracking Transfort's Performance during the recovery from COVID-19. Passenger Boardings reflects the scope of Transfort's fixed route service, while Passengers per Service Hour highlights the efficacy of the service. Both 2019 and 2020 data has been included so that comparisons can be made between Timeframes before and during the COVID-19 epidemic.
Graphically, the green bars show monthly or quarterly Passenger Boarding (in thousands) and coincides with the left Y axis. The red line shows the monthly or quarterly Passengers per Service Hour and coincides with the right Y axis.
Monitor ridership trends and resume suspended services when appropriate.
Metric Definition
The total number of fixed route passenger boardings and passenger per service hour. The graph shows the actual fixed route passenger boardings each month (in thousands) and passengers per service hour.
Why Is This Important?
Tracking total fixed route ridership allows Transfort to gauge its overall performance from year to year, and is a general indication of how well Transfort is performing in all areas of customer satisfaction.
City Organization Impact on Performance
High – Transfort influences fixed route ridership through its choice of routes, stops, schedules and frequency of service, as well as marketing and outreach.
Benchmark Information
Benchmarking in progress