Average # of Transfort riders per hour of operation
Desired Result:

Above Target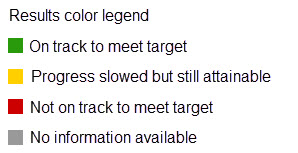 Analysis of Performance
Passengers per Hour of operation has dropped drastically due to COVID-19. Transfort's service has been reduced to meet the decreased demand but is in the process of scaling back up.
Monitor ridership and scale service back up when safe and demand is present.
Metric Definition
The average number of passengers who board a transit vehicle for every revenue hour of service that a vehicle is operating.
Why Is This Important?
This metric allows Transfort to gauge the productivity and effectiveness of its service, and to compare against peer transit agencies.
City Organization Impact on Performance
High – Transfort influences fixed route ridership through its choice of routes, stops, schedules and frequency of service, as well as marketing and outreach.
Benchmark Information
Benchmarking in progress