Voluntary Speed Compliance
Desired Result:

Above Target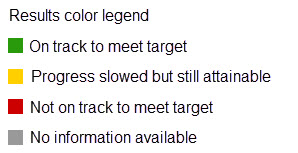 Analysis of Performance
Measure to be updated in early December
Metric Definition
This monthly metric (averaged by quarter) measures speed compliance to 30 mph zones throughout the city. Speeding through neighborhoods can be a quality of life issue for many. Fort Collins is an outdoor activity centered city, with many of its residents frequently enjoying the outdoors in the neighborhoods. Speeding through neighborhoods, commonly a 30 mph zone, can be of concern, especially if near a school, or an area with many children present. This metric measures the compliance rate to those 30 mph zones, and can assist with identifying areas for education and enforcement efforts.
Why Is This Important?
Compliance helps City services determine needs for education, mitigation, and enforcement to keep users of roadways and bicycle lanes safe. Speed compliance reduces the number and severity of traffic collisions.
City Organization Impact on Performance
High – City impact may be high through targeted education, mitigation, and/or enforcement efforts. This can be demonstrated through past practices and is a clear duty of government.
Benchmark Information
Benchmarking in process. There are no currently identified benchmark cities with the same design/challenges that would be illustrative of high/low performance, though we are seeking some. Every city has a unique make-up of roadways, posted speeds, businesses, population, and much more.