Gardens on Spring Creek - Total Cumulative Participation
Desired Result:

Above Target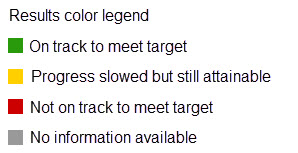 Analysis of Performance
In Q3 2023, The Gardens hosted 21,682 guests onsite. 729 guests experienced The Gardens through the Gardens for All access program.
Metric Definition
The total number of participants at the Gardens on Spring Creek.
Why Is This Important?
This metric provides an indication of the popularity of these facilities which, in turn, indicates how well the facilities are meeting the needs of the community.
City Organization Impact on Performance
High – Cultural Services directly influences this metric by developing and offering a diverse and wide-ranging variety of programs that appeal to the community. Participation numbers are also influenced through marketing and outreach. Cultural Services also directly influences the amount of programs offered at the Gardens on Spring Creek by creating programs that interest the community on a variety of levels.
Benchmark Information
Benchmarking in progress