Gardens on Spring Creek - Total Cumulative Participation
Desired Result:

Above Target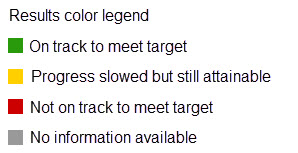 Analysis of Performance
Gardens Q2 2022 visitation was 16,796. Visitation was driven by daily admissions, the first on-site plant sale in two years, and the first two concerts of the season. 706 community members visited The Gardens through the Gardens for All program.
Metric Definition
The total number of participants at the Gardens on Spring Creek.
Why Is This Important?
This metric provides an indication of the popularity of these facilities which, in turn, indicates how well the facilities are meeting the needs of the community.
City Organization Impact on Performance
High – The Parks Department directly influences the number of participants by providing a quality experience at the Gardens on Spring Creek. The Parks Department also influences participation through marketing and outreach of these facilities.
Benchmark Information
Benchmarking in progress