Gardens on Spring Creek - Total Cumulative Participation
Desired Result:

Above Target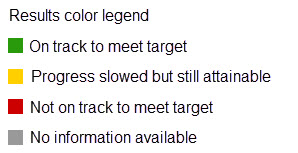 Analysis of Performance
Total Q3 visitation was 9,922 visitors, about 1/3 of the planned visitation for the quarter. Early snow in September and poor air quality due to smoke is impacting visitation on top of COVID. On days with nice weather, visitation increases. Fortunately, events and education programs are helping to fill the gap.
The number of visitors allowed for our largest events at Halloween and Garden of Lights will have a direct impact on both visitation and revenue generated. We continue to work with the County Health Department on all events.
Metric Definition
The total number of participants at the Gardens on Spring Creek.
Why Is This Important?
This metric provides an indication of the popularity of these facilities which, in turn, indicates how well the facilities are meeting the needs of the community.
City Organization Impact on Performance
High – The Parks Department directly influences the number of particpants by providing a quality experience at the Gardens on Spring Creek. The Parks Department also influences particpation through marketing and outreach of these facilites.
Benchmark Information
Benchmarking in progress