Museum of Discovery - Total Cumulative Participation
Desired Result:

Above Target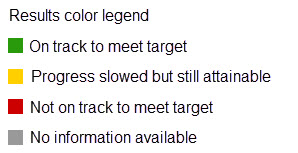 Analysis of Performance
In Q3, the museum hosted 15,674 guests, 1,541 of which were children ages 0-2. The museum welcomed visitors from 44 states, the District of Columbia and Guam during Q3. Coloradoans represented 83 percent of visitation, with 9,833 visits from Larimer County residents (63 percent of these visits) and 8,059 visits form City of Fort Collins residents making up 51 percent of all Q3 visits. The 14-week special exhibit "Mental Health: Mind Matters" opened September 25 and partner programming is ongoing. In October, the museum hosted Yufna Soidler Wolf of the Northern Arapahoe to review a collection of materials from her Father, Mark Soldier Wolf. The collection has been entrusted to the museum to protect and restore while the family works to find a permanent location.
The museum returned to an admission-based model with open hours spanning 5 days per week. This is an increase to previous quarters, but is still a reduction of 78 days per year as compared to pre-pandemic. Staff continue to mointor national trends and best practices for safe museum access and follow local public health guidance related to COVID, including the recently issued mask mandate.
Metric Definition
The total number visits and participation at the Museum of Discovery.
Why Is This Important?
This metric provides an indication of the diversity and popularity of our cultural programs.  Offering a wide range of popular programs is a hallmark of successful operation.
City Organization Impact on Performance
High – Cultural Services directly influences this metric by developing and offering a diverse and wide-ranging variety of programs that appeal to the community. Participation numbers are also influenced through marketing and outreach. Cultural Services also directly influences the amount of programs offered at the Museum of Discovery by creating programs that interest the community on a variety of levels.
Benchmark Information
FCMoD is a unique blend of hands-on and artifact based experiences that feature scientific concepts and historical/cultural content. While we have not been able to identify museums with a similar blending of content to benchmark, we with continue to look for benchmarks within the museum community.