City Employee Cumulative Turnover Rate
Desired Result:

Below Target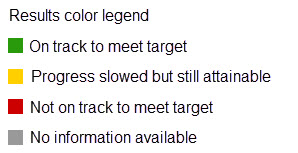 Analysis of Performance
Metrics for Q2 regarding employee turnover at the City shows increasing turnover. In Q2, turnover was 5.62% with a target of 5%. This metric includes all turnover, including retirement, voluntary resignations, and terminations.

Comparatively, Q2 2020 was 4.66%.
Hiring in Larimer County continues to rebound. In Q1, 25,225 people were hired into positions; in Q2, the number increased to 34,711 new placements. This trend aligns with the growth or rebound of all of Colorado.
We are not immune to the national trends happening where talent is leaving organizations in all sectors in higher numbers—the pressures on pay, development opportunities, and flexible work models are increasing.

Research is showing talent leaving organizations at a greater rate than anticipated. The phenomenon has been named the Great Resignation. Nationally employees are leaving for hybrid or remote work, life balance, and pay. The City is currently piloting the Future of Work through the summer. A Future of Work Survey will be going out in July. This strategic move will help us consider ways to retain talent and serve the community.

The last six months of exit data show the biggest reasons that our talent is leaving is retirement (11 employees) followed by better opportunities in their field (9 employees). Only three former employees stated pay was a deciding factor in their resignation; two of the three were hourly employees.
A new recruitment guide focusing on Diversity, Equity, and Inclusion will be released this quarter.
Metric Definition
Turnover is a measure of the rate at which employees leave employment with the City. It includes classified and unclassified management employees and all separation reasons (layoffs, and voluntary and involuntary terminations). While turnover is typically measured annually, this report includes turnover reported on a year-to-date basis for each calendar year. The rate is calculated by dividing the total number of employees who separated year-to-date by the average headcount for that reporting period (quarters are cumulative).
Why Is This Important?
Turnover is an important measure for three primary reasons – cost (replacing an employee can cost as much as 200% of the annual compensation for the vacated position), business performance (continuity of operations, productivity) and ability to maintain a qualified workforce.
City Organization Impact on Performance
High – Turnover rate is directly related to the quality and continuity of service provided to citizens. The City is committed to being an employer of choice, however the rate at which employees leave City employment is impacted by factors such as job market, retirement, and personal lifestyle choices.
Benchmark Information
Benchmarking in progress