Desired Result:

Below Target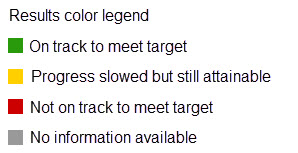 Analysis of Performance
This is a quarterly measure - data is available through 3Q20.
All vacancy rates ticked up slightly since January 2020, particularly office and retail spaces. We will continue to monitor these rates, especially office vacancies, as companies shift their employees between in-office and at-home working.
We are uncertain of the magnitude of the impact of COVID-19 on commercial activity but anticipate once current leases are up we will see to higher vacancy rates.
Metric Definition
Percentage of vacant, leasable commercial space within the city. This is divided into three categories: Industrial, Office, and Retail. The category with the worst vacancy rate is displayed and that is the value compared to our target.
Why Is This Important?
Commercial property use provides a measure of economic activity and economic capacity. As the vacancy rate drops additional commercial space may be necessary to capture economic activity.
City Organization Impact on Performance
Medium – The activities of the Economic Health Office directly relate to users of commercial space, but actual leasing activity is also influenced by other outside factors.
Benchmark Information
This metric contains no benchmark data because the purpose of this metric is to track economic trends within Fort Collins over time. The internal focus of this metric limits the value of benchmarks; historical comparisons to the City's past performance are more meaningful for this metric.