Electric System Average Interruption Duration Index (SAIDI) in Minutes
Desired Result:

Below Target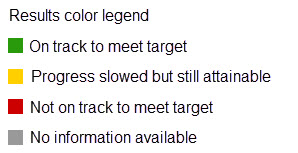 Analysis of Performance
The SAIDI value of 16.98 minutes for the rolling one-year period ending with Q1 2022 improved from 18.96 minutes in the prior period.
The greatest improvement was due to a decrease in outage time from equipment failures, particularly elbows and primary cable. Primary cable failures are not the most frequent cause of outages, but they are the most impactful. These failures caused 62% of the total outage time over the period.
Metric Definition
The electric distribution System Average Interruption Duration Index (SAIDI) is a description of the length of time all customers would have been out of power if the total number of hours out of service in a year's time were to be shared, and it is typically measured in minutes. The number of outages as well as the time between the start of an outage and the restoration of electric service have a bearing on this number.
Why Is This Important?
SAIDI provides our customers with a sense of how well Fort Collins Utilities responds to outages.  Because SAIDI is an industry standard measure, it allows current and perspective customers to compare our quality of service to other communities.
City Organization Impact on Performance
High – Reliable electric service depends on quality installation and maintenance of utility infrastructure to avoid service interruptions and sufficient resources to respond quickly to outages as they occur.  Fort Collins Light and Power is directly responsible for both of these tasks.
Benchmark Information
This metric contains regional and national benchmark data that compares the City's performance to other public utilities. The regional benchmark accounts for local factors that impact performance on this metric; the national benchmark compares Fort Collins' performance to national "best practices."