Desired Result:

Below Target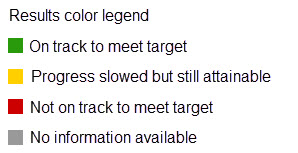 Analysis of Performance
The latest local unemployment rates are available through April (preliminary) and is 5.8% for Fort Collins and 6.2% for Larimer County, lower than the CO and US rate. The CO and US rates are through May (preliminary). The CO rate is slightly higher than the US rate, which has not been the case through most of the pandemic. The US rate is down to 5.8% in May.
The unemployment rate does not include people who have left the labor force; it includes only people who have made at least one specific, active effort to find a job during the 4-week period ending with the survey reference week.
Update on the Colorado Economy (Leeds Business Research Division at CU Boulder):
While many industries have rebounded well from the recession, the leisure and hospitality sector continues to face challenges, accounting for 46% of jobs lost year-over-year. The Leeds Business Research Division at CU Boulder (BRD) is projecting Colorado will add 90,000 jobs in 2021, with continued growth into 2022.
"This growth trend in the labor force could lead to a full jobs recovery from the recession in 2022," said Richard Wobbekind, senior economist and faculty director of the Leeds Business Research Division. "But there are other statistics that show Colorado still has some progress to make in economic recovery."
Colorado's labor force growth ranked first in the country, and the state's per capita personal income is 10th-highest at $63,123. However, at 6.4%, Colorado's unemployment rate––0.4 percentage points higher than the national unemployment rate of 6%––ranks 34th, and the state's average hourly wage growth rate ranks 46th.
Improvement in the energy sector is also noted in the report: the number of rigs in Colorado increased from an average of 7 in December 2020 to 10 in April 2021. While this is significantly lower than an average of 30 rigs in 2019, the jump reflects a positive trend from recession lows.
CO Secretary of State update: https://www.sos.state.co.us/pu...
The Economic Health Office is working with regional partners (e.g., Larimer County Workforce and Economic Development, Small Business Development Center, and Colorado State University) to support local businesses as they begin to recovery from the pandemic. These activities include increased training opportunities for individuals to align talents, skills and abilities with employer needs, the Larimer County pivot program to support business transition to new revenue models, and direct assistance in the form of reimbursement for financial reporting and tax preparation. All these programs and services are intended to strengthen both the businesses in our community so they can afford to hire and the individuals in our community so they are more employable.
Metric Definition
Local unemployment rate is the percentage of the total labor force that is unemployed but actively seeking employment and willing to work. This includes persons actively looking for work in the prior 4 weeks by contacting an employer directly, having a job interview, sending out resumes or filling out applications.
Why Is This Important?
The unemployment rate is a key top-line economic metric providing an overall understanding of economic activity in a community. This metric is commonly used as the primary indicator to measure the economic success and resiliency of a community.
City Organization Impact on Performance
Low – Although we have influence on local hiring activity, the City of Fort Collins does not control the local population change.
Benchmark Information
This metric contains state and national benchmark data to place Fort Collins' performance in context. While the City's target is 5% (which is generally considered full employment), these benchmarks allow identification of larger trends to analyze how statewide or national effects are impacting the City's performance.