Desired Result:

Below Target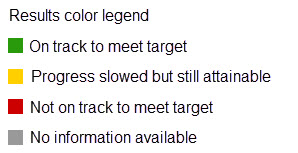 Analysis of Performance
This is a quarterly measure.
The high point of unemployment seems to be April, and going down. Fort Collins preliminary July unemployment is 6.2%, down from 9.3% in June, which is still better than CO and the US for July. Colorado unemployment decreased from 10.6% in June to 6.7% in August.
The top ten industries for initial claims in Larimer County have changed in the last few unemployment cycles, and not unexpectedly, Elementary and Secondary Schools are now in the top five industries for unemployment claims, while Personal Care Services and Office of Health Practitioners have dropped due to offices/salons opening and seeing customers. The top five industries for UI initial claims are: (1) Restaurants and other eating places, (2) Employment Services, (3) Traveler Accommodation, (4) Other amusement and recreation industries, and (5) Elementary and secondary schools. For this first time since the pandemic began, Grocery Stores were in the top ten of initial UI claims.
The full impact of COVID-19 remains to be seen, and there is little doubt that we are heading into a global recession. We will continue to monitor this closely as it will impact some industries more than others
Metric Definition
Local unemployment rate is the percentage of the total labor force that is unemployed but actively seeking employment and willing to work. This includes persons actively looking for work in the prior 4 weeks by contacting an employer directly, having a job interview, sending out resumes or filling out applications.
Why Is This Important?
The unemployment rate is a key top-line economic metric providing an overall understanding of economic activity in a community. This metric is commonly used as the primary indicator to measure the economic success and resiliency of a community.
City Organization Impact on Performance
Low – Although we have influence on local hiring activity, the City of Fort Collins does not control the local population change.
Benchmark Information
This metric contains state and national benchmark data to place Fort Collins' performance in context. While the City's target is 5% (which is generally considered full employment), these benchmarks allow identification of larger trends to analyze how statewide or national effects are impacting the City's performance.