Accuracy of Cumulative Budgeted Expenses ($ millions)
Desired Result:

Above Target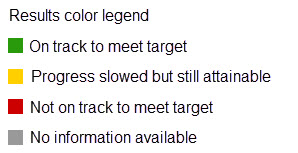 Analysis of Performance
Governmental:
Finance Admin: (SRM) ($659K) for insurance premiums increases primarily associated with property insurance due to hail risk levels in Colorado. Planning on going to Council Finance in November to get a supplemental appropriation for increased premiums. Offset $190K for lower claims to date.
Community Service: $1.5M in personnel costs due mostly to vacancies; $1.3M in Purchased Prof & Tech – timing within Community Services including contractual labor from cancellations of programs; $1.3M in Purchased Property Services – timing of projects throughout the service area; $507K in Life-Cycle and other projects on delay; and $455K in Other is from Fort Fund lodging tax and payouts of grants.
PDT: $3.3M in Developer Reimbursements for TCEF – two projects are moving to non-lapsing w/ Clean Up. At least one other major reimbursement is expected. $1.5M in personnel. $1.2M in transit dial a ride services. $643k due to Traffic project delays (design, pole order/delivery, boring, and software). ($1M) in Snow & Ice Operations; a supplemental appropriation for snow removal will be requested during the cleanup ordinance. Will end year under budget for expense.
IES: $5.3M is comprised of $2.1M in YTD Medical/Dental claims activity, $870 in Ops Services ongoing projects/major maintenance, $730 in YTD Fuel savings. $666 YTD Stop Loss premium timing and savings from a lasered claimant that is being paid directly by the City.
Utilities:
Light & Power - System Additions & Replacements $1.08M (Utility Supplies is under budget $854, these supplies are for new construction and system capacity upgrades; construction activity has slowed compared to previous years, Vehicles & Equipment/Other Capital Outlay is under budget $295, waiting on delivery and invoicing). Energy Services $999 (Energy Services Program $587 (Consulting $239, Rebates & Incentives $222 and Building Imp. $40, , mostly due to suspension of on-site services due to COVID-19 and delayed participation in incentive programs. Delay also in the battery demonstration project which accounts for the building improvement item). Community Renewable $223 (Conservation Incentives $216, commercial solar applications have been delayed). Demand Response $189 (Consulting $123, Utility Supplies $36 and Rebates & Incentives $30, delay in deployment of grid interactive water heater devices). Community Renewables is $158 under budget for Conservation Incentives for the year).
Purchase Power - Purchase Power-Tariff 1 $7.0M (weather and actual demand (COVID event changes) for the year are key factors on the spend in Tariff 1 from PRPA), offset by Tarif 7 ($65) which will be on budget by year end.
Water - Minor Capital $941 (Vehicles/Equipment $568 (budgeted for 2 dump trucks - will offset once received) and Construction Contracts $333 (projects at the Water Plant have not picked up)), Water Resources $273 (Water Assessment Services $165 (varies year-to-year and will be some large expenditures by YE, will know more next month) and Consulting $103 (delay due to COVID-19 and plan shift, encumbered)), Transmission and Distribution $135 (Vehicle Repair $56 and Motor Fuel Oil & Grease $37 (spent as need arises, will monitor for underspend), Land Maintenance Services $21 (used as needed, year-end spend TBD), Water Pipes & Accessories/Sand & Gravel/Concrete & Asphalt $23 (less main breaks so far in 2020, will monitor as the year goes on), offset by Street & Bridge Maintenance ($91) (large asphalt replacements needed for repairs and higher than expected costs for Streets', labor, materials, and equipment, over budget by YE)), and Engineering $135 (Personnel $50 (vacancy and allocations out budgeted conservatively, Consulting $47 and Other Professional & Technical $13 (used as needed, will monitor), and other small underspends).
COVID-19 impacts: The only major expenses are for purchase power, other expenses for hydrant flushing not occurring this year which has lead to less main breaks. Frozen appropriations have been put forth for 2020 as well as reductions in 2021.
Metric Definition
This metric covers the accuracy and precision of planned (budgeted) and actual expenditures. Expenditures include operating costs, such as personnel, insurance, consulting and supplies, as well as debt payments and capital equipment purchases. Not included are the costs of large capital projects that occur over several years and have a beginning and end.
Expenditures are separated into Governmental and Enterprise. Governmental expenditures are for those activities that are primarily supported by taxes and grants and to a much lesser degree from fees. Examples are Police, Streets Maintenance, Parks, Museum, Fire, etc. Alternatively, Enterprise expenditures related to activities that are accounted for like a business and are entirely supported by fees charged to users. These include Light and Power, Water, Wastewater, Storm Drainage and Golf.
Why Is This Important?
Accuracy and precision in expense budgeting is very important to ensure the City can provide the full amount of programs and services citizens expect. Over estimating budgeting expenses takes money away from additional programs and services that could be provided to the community. The City strives to do a better job being accurate with our expense forecasts without going over the Council approved budget. The City is not allowed to go over budget according to statutory law.
City Organization Impact on Performance
High – The City has direct control over the amounts it forecasts and how much it actually spends. Historical analysis of actual spending to budgeted spending should allow the City to improve the accuracy of its budgeting.
Benchmark Information
This metric contains no benchmark data because the target for this metric is not influenced by the performance of other cities. External reference points would add no value to the data because the City's goal is always to be as accurate as possible with its own budgeted expenses. The evaluation criteria for this metric was revised so that Green performance is between 96-100% of the target, Yellow performance is between 93-96% of the target and Red performance is below 93% of the target.