City Employee Cumulative Turnover Rate
Desired Result:

Below Target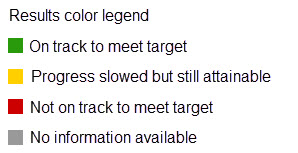 Analysis of Performance
This is a quarterly metric.
Metrics for Q3 regarding employee turnover at the City show we are on target. In Q3, turnover is 6.36% for the quarter, with a target of 7.5%. This metric includes all turnover, including retirement, voluntary resignations, and terminations.
Comparatively, 2019 Q3 was 7.86%.
State and local governments shed approximately 280,000 jobs during September through layoffs, furloughs, and voluntary separations. Overall, the U.S. public sector employs roughly 1.2 million fewer people today than it did in February 2020. The City has not furloughed or laid off any classified employees in 2020.
The City has responded to COVID-19 and supporting our employees. Telework was promoted to not only keep our employees safe but to help with the challenges of work/life balance during this pandemic.
We continue to look for ways to foster our culture and have created weekly managers' calls and have created many resources to help our leaders navigate well during this time.
We are researching and developing other strategies in the COVID-19 and post-recovery environment. This pandemic has changed the landscape of turnover and, more importantly, employee engagement.
In February 2020, we launched an exit interview module. Exit interviews go to all employee categories once HR is notified of a resignation. HRBPs are sharing insights with leaders.
Recently we conducted a survey to check in on our employees. Of the 324 respondents, 49% provide caregiving responsibilities. 51.8% of respondents are interested in further offerings regarding mental health resources, and over 46% wanted psychological well-being resources. These were the highest scoring items in the survey.
When it comes to caregiving, 49% of caregivers expressed wanting resources to help with children's emotional and mental health. Supporting our workforce must continue to be a top priority.
Metric Definition
Turnover is a measure of the rate at which employees leave employment with the City. It includes classified and unclassified management employees and all separation reasons (layoffs, and voluntary and involuntary terminations). While turnover is typically measured annually, this report includes turnover reported on a year-to-date basis for each calendar year. The rate is calculated by dividing the total number of employees who separated year-to-date by the average headcount for that reporting period (quarters are cumulative).
Why Is This Important?
Turnover is an important measure for three primary reasons – cost (replacing an employee can cost as much as 200% of the annual compensation for the vacated position), business performance (continuity of operations, productivity) and ability to maintain a qualified workforce.
City Organization Impact on Performance
High – Turnover rate is directly related to the quality and continuity of service provided to citizens. The City is committed to being an employer of choice, however the rate at which employees leave City employment is impacted by factors such as job market, retirement, and personal lifestyle choices.
Benchmark Information
Benchmarking in progress