Part 1 Crimes in Fort Collins (per 1,000 population)
Desired Result:

Below Target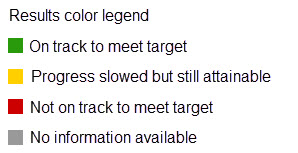 Analysis of Performance
NOTE: This metric is in the process of being updated due to a data reporting change by the Federal Bureau of Investigation and this change will be reflected as of Q2 2021.
This is a quarterly metric, currently reflecting Q3 2021 data.
Measuring the rate per 1000 residents provides a contextual way to view the amount of crime occurring while reflecting changes in the City's population over time.
Crime rates can fluctuate greatly when measured on a quarterly basis, due to seasonality and other factors. For this reason, Fort Collins Police Services compares the actual rates to expected normal ranges per quarter
Metric Definition
Part 1 crimes are defined by the FBI as: Aggravated Assault, Arson, Auto Theft, Burglary, Homicide, Rape, Robbery, and Theft. Part 1 crimes are the common set of criminal offenses that law enforcement agencies across the county collect data and report statistics for on an annual basis.
Why Is This Important?
This data is collected from every law enforcement agency in the country and reported by the FBI. It provides a standardized definition to generate crime rate statistics across agencies. It is useful as a barometer for measuring reporting rates of similarly sized cities. It is often used as a leading social indicator of community safety.
City Organization Impact on Performance
– Fort Collins Police Services provides services and deploys strategies to help maintain community safety. However, the crime rate is heavily influenced by outside factors.
Benchmark Information
Benchmark data is collected on an annual basis and is not available until late the following year. As such, this metric does not use outside benchmarking comparable data.